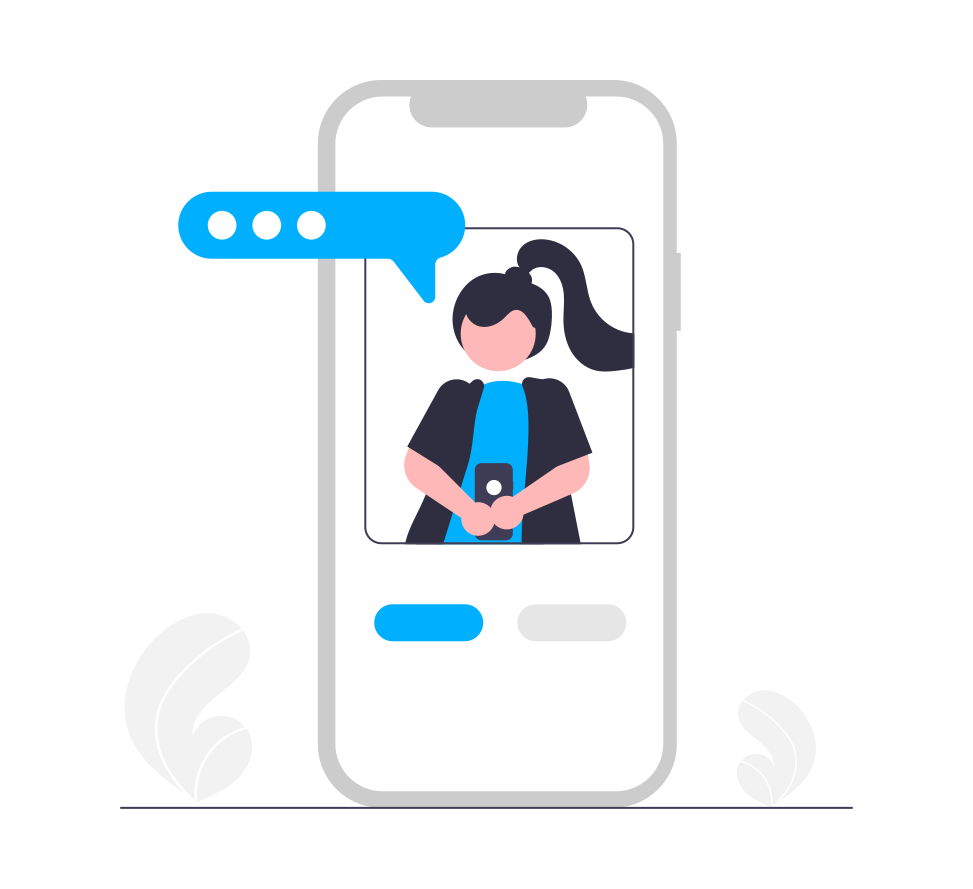 Mobile Applications for Business plays critical role in your business. Above all, mobile application development is one of the greatest innovation is. So many mobile applications are launched daily and if you are mobile user then you are familiar with these mobile apps which are very easy to understand and operate. We don't need any special training to handle these types of apps. Apps are so engaging and useful we can't ignore easily, because so many application are developed in every field. Mobiles apps engage you and u can enjoy while using it.
Why Invest in Mobile Apps?
Mobile application playing a vital role in growing a business. On single click company will get access to services related to our business . Not only big companies are using mobile apps like Walmart and Bank of America but also small and mid size companies are using new digital and effective mobile technology.
Small size business even have their dedicated own mobile apps to interact with customer directly using mobile applications. For instance, Customer can get all the related information about any product or service of company through this mobile app like notification, ticketing, room booking, foods & coffee order and any kind of sell and purchase products.


Mobile applications are focuses on main factors these are given below:
Easy to communicate. In other words reach target Audience
Higher business engagement level
Direct Communication options.
Apps interesting features. Above all, those are unique.
Provide Value to Your Customers
Boosting sales. After all it increases revenue
Tracking and analyze customer behavior
Stand out from your competition
Benefits of using Mobile applications for business are:
A mobile app increases the customer base:
Using mobile applications for business we can grow our business. In addition, everyone today uses mobile and with our business mobile app we can increase customer base. We can give information about our business services and products through mobile app notifications. Since they are push notifications customers also uses them often to go into mobile app.
Increase business and brand visibility:
Smart phone users spend more time online. They search everything on Internet through these mobile applications. So we can easily market our brand online and reach to our target audience. Because of this it will increase Brand visibility and in turn grow our business.
Increases Sales:
It is extremely crucial to increase sales of business. Through Mobile apps we can increase our business sales. Best example of this is Zomato app and Amazon shopping app. We can order anything from anywhere and get fast delivery in less time. As a result of which we get repetitive customer orders and increase of business sales.
Increase the engagement level of customer with business:
Through mobile application we can increase customer engagement. As a result of this we can get customer feedback about our product and services which is very crucial part of for any business .
We can increase engagement of customer about product or service. This can be done with the help of asking customer to provide feedback or review. We can also understand if customer is willing to pay for our product or service.
Acting on customer feedback is very important factor to provide good products and service to our customer.
Easily promote your products and services:
We can launch or promote new products and services easily through mobile applications. For this purpose mobile applications have unique features like In-app promo deals and complementary services. Through push notifications we can reach large set of our base customers with our information related to our business. In continuation to this we can also get customer attention by showing our product and services through banners or notifications.
So, all in all, it's not at all costlier and very easy to launch new products and services though mobile applications.
It can be Used as Marketing Tool:
To show our product and service to customer we can use mobile app as marketing tool. You as business owner doesn't need to print any kind of information brochures to get new customers. Through Mobile app we can provide information related to product and services. In addition to this we can also have customer registration form . This will be used for customer account and contact information. We can also provide news feed about new promotional and festive seasonal offerings through push notifications. As a result of this customer will be getting all information through mobile app.
A mobile app supports business analytics:
Best thing about mobile apps is that we can track business records through any analytics tools. Since, we can collect data to analyze customer behavior on mobile app. We can track customer engagements, activities, downloads and feedback. With such sufficient data we can analyze customer behavior. This would easier our efforts to make new product and service more customer oriented.
A mobile app focuses on customer satisfaction:
It is always good if we can provide what our customer need. Now-a-days it is very easy to provide business products and services through mobile apps on the go. So customer can easily find our business offerings easily. Also through mobile apps we can respond to queries, resolve issues and give instant feedback. This will add value to our customer. As a result through such high quality service we can increase our customer base and in turn our business.
Need a Help?
From above we understand the benefits and importance of Mobile Applications for Business. So do you want to build a super quality app for your business? We are here for you to give the best product and best service. Know more about our mobile app development and contact us Click Here.